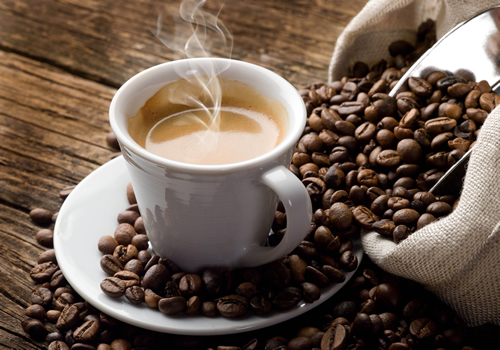 This morning, we were looking at an infographic  on U.S. coffee consumption trends in the workplace.  First, we thought "An infographic about coffee consumption? This infographic thing is really getting out of control!" Then, we all agreed that web design should definitively be on this list as we drink our fare share of coffee around here.
Not immune to a little procrastination, we then proceeded to debate  our favorite coffee type (Cappuccino, regular american coffee, Espresso, Iced coffee, Café Cubano, café con leche, café au lait, latte, etc)  and the best place to have coffee in Miami. Of course, we disagreed on where to go for coffee in Miami because it's so subjective, isn't it? Or is there really a coffee place in Miami that serves such an amazing cup of Joe that it's worth braving our Miami traffic for a cup of this wondrous elixir?
We thought we'd open the discussion here and see why people go to a certain place for coffee in Miami and why the rest of us should check out it for our next cup of coffee!
Your Miami web design Team.
Comments
comments